eVAL OMR Software
Exams, Multiple Choice Tests, Surveys made super easy
Process your existing Test Forms without redesign
Cost effective - No special scanners, paper & printers
Unique Excel based easy to use designer for OMR sheet
Variable fields - to print unique OMR sheets with bar code, name & roll numbers
More than 1500 installations worldwide. 100% Accuracy And Automated Reports & Results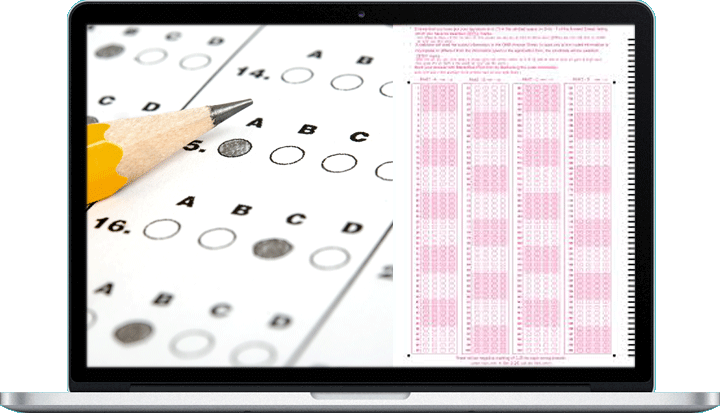 Recognizes optical marks (bubbles) with 100% accuracy
Works with plain paper OMR Sheets:

Standard 70-100gsm A4 paper
No Special printing – normal printers or MRPs (Inkjet/Laser) in B/W
Photocopied OMR sheets can be used
Multiple standard templates available

No special scanner or OMR machine needed – works with standard flatbed/ADF scanner
Easy to use Excel based Form Designer to modify existing or create new OMR sheets
High speed OMR sheet recognition – processes 300-500 sheets in a minute on standard PC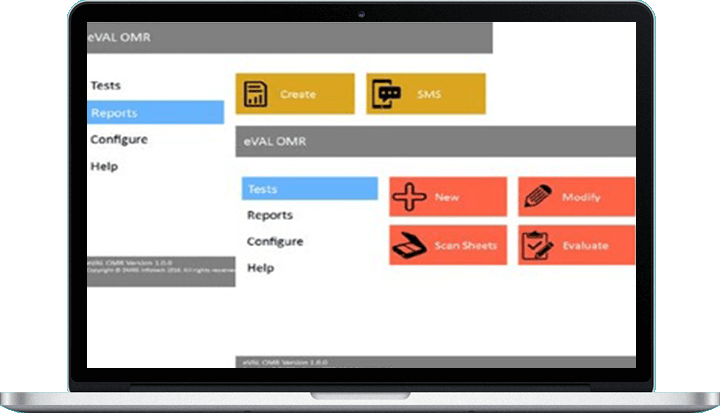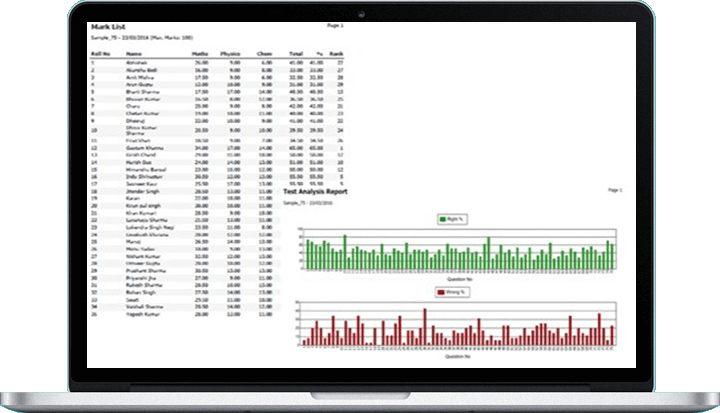 Form Processing Features

Bar Code reading
Printed text reading (OCR)
Handwritten text (ICR)
Tick (✓) and cross (✖) reading
Structured and unstructured form reading

Advance analytics and reporting module
Export data to various formats (CSV, Excel, PDF, DBF etc)
SMS module- Send assessment results as SMS
Process pre-designed/existing OMR sheets
Available in perpetual license and annual subscription models
7 day trial version available for evaluation
In a short span of 2 years, we have achieved good success – purely on the basis of product simplicity and technical superiority over the established players.

We are the choice of the BEST Schools, Universities, Coaching Institutes, Govt Education Boards & Top Organizations for OMR Product, Solution & Services
Thank you for your interest in the technically superior & easy to use eVAL OMR – the choice of best of schools, coaching institutes, survey houses & education boards.
We will contact you shortly.